Hilltop House
Amenities
& FAQ
The Perfect Setting for Your Next Event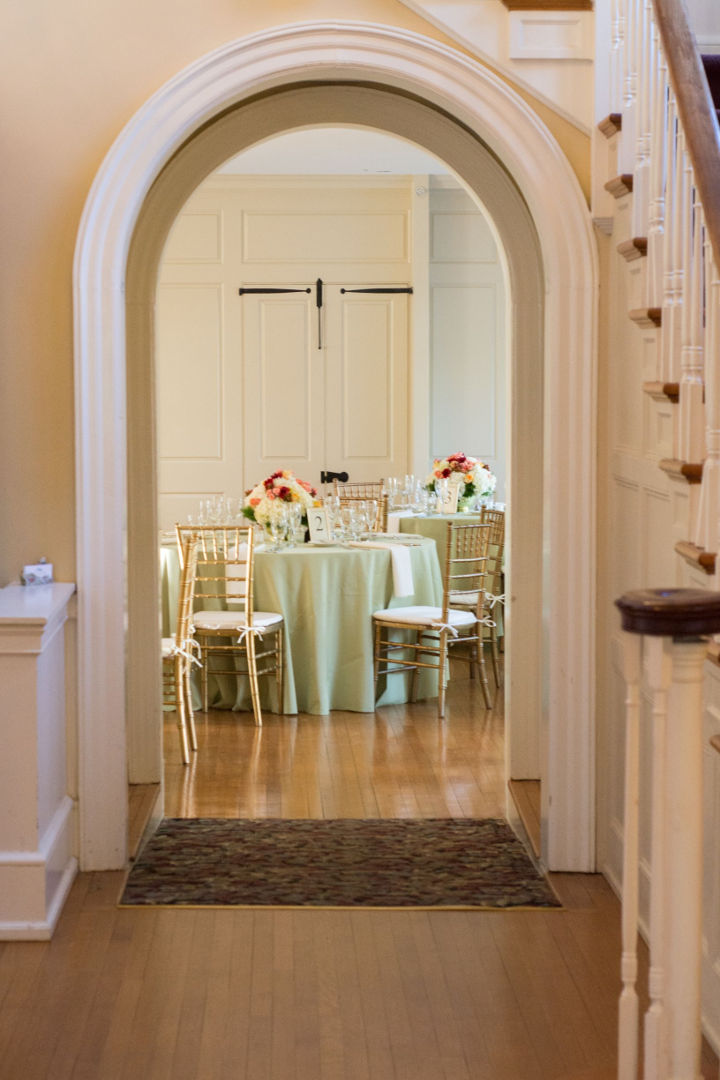 How many guests can Hilltop House accommodate?
Our five air-conditioned rooms can comfortably accommodate a total of 135 guests.
What ceremony sites are available?
Ceremonies can be performed in the lush Box Garden, on the front lawn under the Old Sycamore Tree, or inside in the Great Room or Main Hall.
Is outside catering allowed?
Perfect Setting Catering is the exclusive caterer of Hilltop House and will work with you to create your menu.
Is alcohol allowed on the property?
Yes, alcohol is permitted. Hilltop House does not have a liquor license, therefore you can bring your own alcohol and we will serve it.
Does Hilltop House have a bridal suite?
Yes! The bridal suite and the groom's room are on the second floor and available for the exclusive use of your party.
Is there parking on the property?
There is ample parking steps from the entrance to Hilltop House.
What outdoor spaces are available for use?
The Box Garden and Old Sycamore Tree are perfect for ceremonies. The Hillside Veranda and Fountain Terrace are great for relaxing with your favorite beverage.
Is Hilltop House handicapped accessible?
Not all of the spaces in Hilltop House are handicapped accessible, but the challenges are few and very manageable.
Does Hilltop House have air-conditioning?